Magnetic Conveyor Type GM-HM 140
Straight Magnetic Conveyor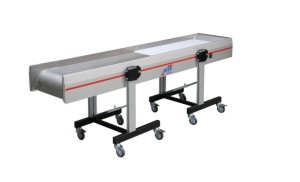 ---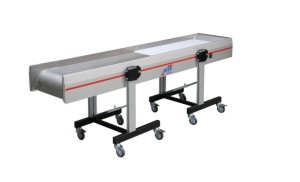 ---
Highlights
MTF Magnetic Conveyors are unique in their construction. The base HM 140 always provides a stable footing - even with longer belts. It is equally suitable for both horizontal and inclined or declined transport.
Belt with aluminium frame and side grooves in which bases and special attachments can be easily attached
Short delivery times and highest variability through modular design
Perfect sealing of the belt body and thus no jamming by pieces or penetration by dirt
Strong neodymium permanent magnets for secure part transport
Maintenance-free with chain tensioner integrated into the belt body
Highest work safety, since all moving parts are hermetically enclosed in the interior of the belt body
---
Do you need a customized offer?
Please find below Inquiry Forms for standard devices of Conveyor Technique, Separation and Automation in PDF-format.
Go to Inquiry Forms