Magnetic Conveyor Type NMF-HE 020
Magnetic Conveyor with Negative Angle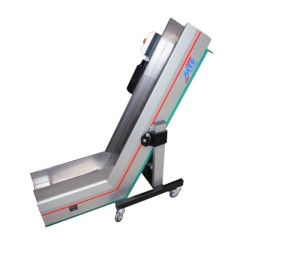 ---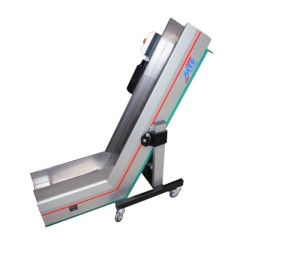 ---
Highlights
Smaller Magnetic Conveyors stand firm with the base Type HE 020. An H-shaped stand serves as the basis for solid aluminium profiles that are secured to the sides of the conveyor frame.
Large range of height adjustability
Base supports repositionable along the belt body
With longer belts, multiple bases or additional supports are installed
---
Do you need a customized offer?
Please find below Inquiry Forms for standard devices of Conveyor Technique, Separation and Automation in PDF-format.
Go to Inquiry Forms