Steel Plate Conveyor Type NVF-HE 020
Conveyor with Negative Angle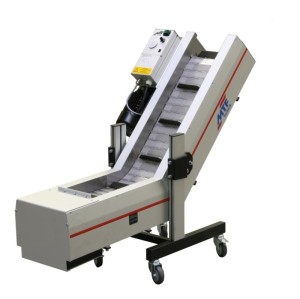 ---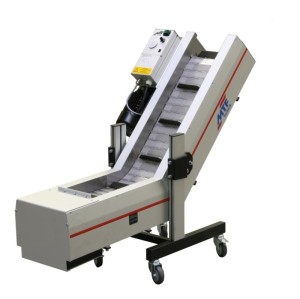 ---
Highlights
Small steel plate belts with narrow belt loads can be furnished with a base Type HE 020. With the H-shaped base stand, it offers stability and is very compact. The base is adjustable along the belt body in the side grooves. If necessary, additional belt supports can be installed.
Completely adjustable angle
Height adjustment range can be freely defined by the length of the base supports
With longer or wider belts, additional bases or belt supports can be installed.
---
Do you need a customized offer?
Please find below Inquiry Forms for standard devices of Conveyor Technique, Separation and Automation in PDF-format.
Go to Inquiry Forms