Steel Plate Conveyor Type NVF-Special
Conveyor with Negative Angle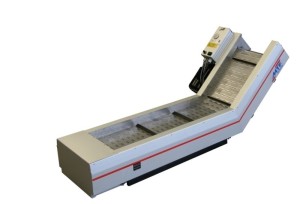 ---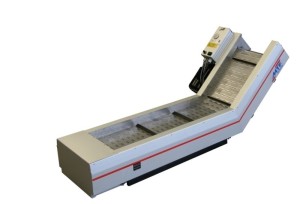 ---
Highlights
For the removal of parts or waste from machine shafts, there is often very limited space available. Depending on the task and machine bed geometry, it may therefore be necessary to dispense with an actual base and instead to attach slide rails underneath the belt body to be able to fit the belt into the machine.
Compact dimensions, suited to the machine bed geometry
Stable support of the flat belt section
Free overhanging sloped section for transfer of parts to further conveyor technology or into containers
---
Do you need a customized offer?
Please find below Inquiry Forms for standard devices of Conveyor Technique, Separation and Automation in PDF-format.
Go to Inquiry Forms