Steel Plate Conveyor Type PVF-LD 120
Conveyor with Positive Angle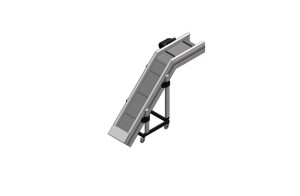 ---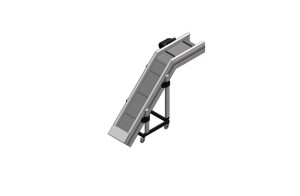 ---
Highlights
Positively angled steel plate conveyors with short horizontal flat belt sections are often equipped with a base Type LD 120. It offers a maximum degree of flexibility and stability and guarantees a free overhanging flat section.
Fully adjustable height along the base profile
Fixed belt angle 30°, 45°, 60° or 75° as standard, other angles are possible as special model
Stable belt and base configuration for installation in harsh environment
Base available as stationary or movable
---
Do you need a customized offer?
Please find below Inquiry Forms for standard devices of Conveyor Technique, Separation and Automation in PDF-format.
Go to Inquiry Forms