Multi-Roll Roller Conveyor, Serial No. 33706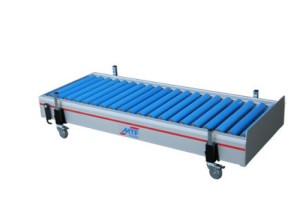 ---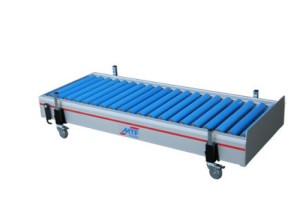 ---
This roll conveyor was built for demonstration purposes together with a Multi-Scale weighing terminal. This device is in mint condition.
Measures
Length: 1,500mm
Nominal width: 600mm
Roll diameter: 50mm
Pitch: 75mm
Length of roll: 474mm
Version: gravity
Material: Anodised aluminium
without lateral guidance
with end stop
Underframe
Type: EM 010
Version: moveable
AB-No.: 33208
Serial-No.: 33706
Ident-No.: 451196
Drawing: ZZ.800.0127.00
Construction Date: 2004
Price: On request
---
Do you need a customized offer?
Please find below Inquiry Forms for standard devices of Conveyor Technique, Separation and Automation in PDF-format.
Go to Inquiry Forms