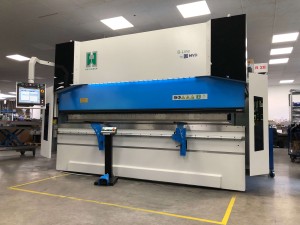 MTF Technik Continues to Invest in Machinery
23.05.2022
We have just put our new press brake into operation. With the new machine, we are even more flexible when bending difficult parts and thus take another big step in quality, flexibility and productivity.
---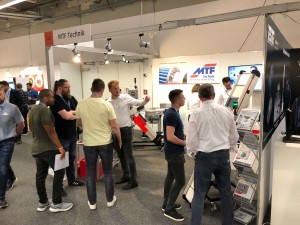 KUTENO 2022 - Recycling and Separation Solutions
16.05.2022
For the fourth time, we presented our range of conveyor technology, separation systems and automation for the plastics processing industry at the regional exhibition KUTENO from 10-12 May 2022.
We were very pleased to see the number of visitors finally increasing again after the pandemic. The conveyor belt with metal detector and magnetic drive roller, which can be used for mill feeding and other recycling projects, met with particular interest. Other visitors focused on parts separation with a drum or screw separator to optimise production processes.
We thank you very much for your interest. Our sales representatives will contact you regarding your individual task.
For general information about our portfolio we recommend to browse this website or contact us info@mtf-technik.de.
---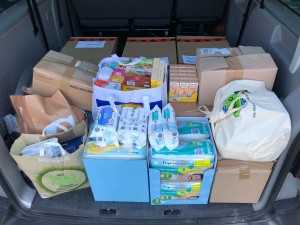 Support for the Victims in Ukraine
23.03.2022
The Russian war of aggression on Ukraine makes us very dismayed and concerned. We have to witness how the plight of the people on the ground is increasing day by day. Therefore, we as a company are using various ways to help.
On the one hand, we have donated a large amount to the non-profit organisation Aktionsbündnis Katastrophenhilfe.
On the other hand, our employees have handed over various private donations in kind to a local initiative in Bergneustadt, which regularly carries out transports to the crisis area.
Perhaps we can encourage others to support the victims of the war - and to support the numerous aid organisations and local initiatives.
---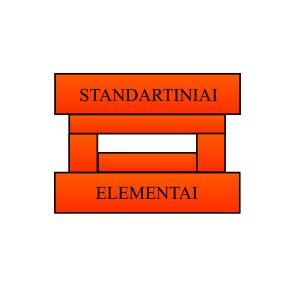 New Sales Agency for the Baltic States
22.02.2022
MTF Technik is now represented in the Baltic States, as well. The Lithuanian company "Standartiniai Elementai" has been active as a sales agency in the plastics industry for several years and now also offers our conveyor technology.
We wish our new partner much success!
UAB Standartiniai Elementai
Vasario 16-osios g. 5
LT-68299 Marijampolė
Lithuania
Phone: +370 693 36336
E-Mail: office.standartiniai@gmail.com
---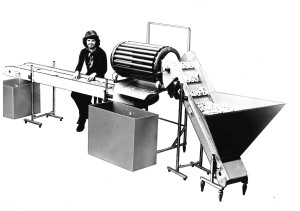 The Company MTF Technik celebrates 47th Birthday
01.02.2022
MTF Technik celebrates its 47th anniversary today!
The company was founded by mechanical engineer Hans Gert Schürfeld in Bergneustadt on 1st February 1975. Even back then it was called "MTF" - this German abbreviation stands for "metal processing, transport equipment, conveyor belts".
Initially focussing on the plastics industry, innovative solutions in conveyor technology were developed and various patents were acquired. Almost continuously, MTF Technik has been achieving steady growth and today is a successful family business in the 2nd generation with around 50 employees and numerous representatives worldwide.
Congratulations and many thanks to the entire former and current team, which has made this success possible.
---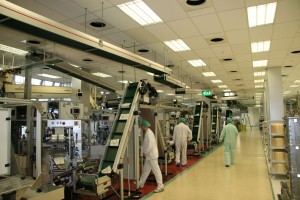 Advisor for Cleanroom Production, Food and Medical Technology
04.11.2021
When conveyor technology is to be used under cleanroom conditions, special challenges arise for the design of the equipment. In the current article of the MTF Advisor, we deal with this topic and show proven solutions.
Are you curious?
You can find our guidebook here: MTF Technik | Service | Advisor
---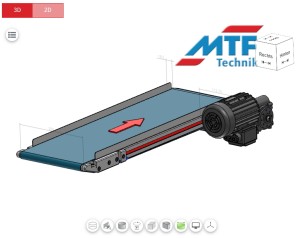 Press Releases about the MTF Configurator for Conveyors
---
FAKUMA 2021 - Positive Response to recent product innovations at the Re-Start
19.10.2021
MTF Technik draws a positive balance of its trade fair presence at FAKUMA 2021, which was marked by a cautious re-launch at the end of a period without events due to the pandemic. As a result, the trade fair recorded significantly fewer visitors overall than before.
We were very pleased to meet many of our customers in person again and to exchange ideas about new projects. We are particularly proud of the new interested parties that we were able to inspire with our conveyor technology. The visitors were also very interested in our various solutions for buffering in confined spaces and the classics in the field of separation, such as the rectangular drum.
We would like to thank you very much for your interest and are very pleased about the further - and also new - trustful cooperation.
Your MTF team
---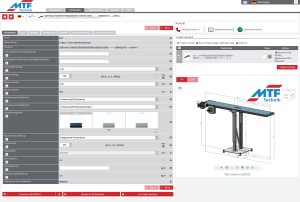 Product configurator is now available for I-Tech small conveyors
13.09.2021
The conveyor belt specialist MTF Technik has expanded its online product configurator. From now on, customers can - in addition to the straight Multi-Tech conveyor belts - also design and compose straight Small Conveyor Belts of the "I-Tech" type according to their requirements.
I-Tech conveyor belts are often required in case of restricted available space, as they are predominantly integrated into machines and tool shafts. In this context, it is particularly important to have the complete 3D data available right from the start of the project – and the MTF product configurator offers this service.
Again, all the desired features, such as dimensions, infeed and discharge heights, belt specifications, drive unit, base frame and some extras can be selected step by step. The configurator guides the user through the individual stages of the program and can be operated intuitively. If required, a help function is available for each input field. In addition, a plausibility check is carried out parallel to the respective input.
After configuration, the user receives both a complete 3D drawing in all common CAD formats and a PDF data sheet including all relevant dimensions and specifications, as well as a preview drawing in which the model can be rotated or sections can be placed, for example.
This data sheet can also be forwarded directly to MTF Technik in order to quickly receive a detailed quotation for this selection. Once configurations have been made, they can be saved to an individual account and called up for further applications and easily changed again.
As before, the configurator can be accessed via the red tab on our website or simply click here: MTF Technik | Service | Produkt Configurator . If you have not worked with the configurator before, you will also find general tutorials there for getting started and for the individual functions.
---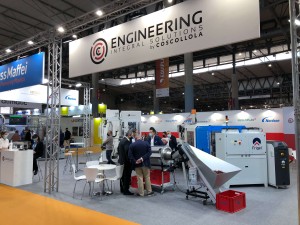 Coscollola successfully presented MTF Technik at EQUIPLAST
20.09.2021
At this year's EQUIPLAST Barcelona, we presented several devices from the areas of conveying technology and separation. Our representative COSCOLLOLA COMERCIAL was positively surprised by the rather high number of visitors in view of the current situation. In particular, the rectangular drum for the separation of complex part geometries was of especially high interest to the visitors. Together with our partner COSCOLLOLA, we are pleased about the positive response and look forward to the upcoming projects.
---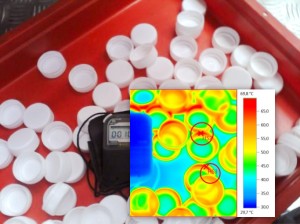 New guidebook for challenges in conveying and parts separation
25.06.2021
In our new "advisor" column, we address the most common challenges in the area of conveying and parts separation and present suitable applications and appropriate solutions in a guidebook.
The articles cover the topics of metal detection, static charging and high part temperatures.
Our advisor column is here: MTF Technik | Service | Advisor
---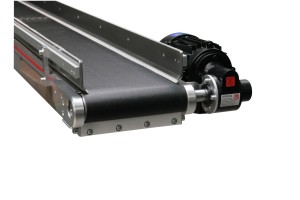 Energy efficiency of the drive motors according to EU regulations
28.05.2021
The current regulation regarding the energy efficiency of electric drive units will be repealed and replaced with effect from 1.7.2021 by Regulation (EU) 2019/1781 laying down ecodesign requirements for electric motors and speed governors. The new regulations will then also apply to smaller motors with a power between 120W and 750W.
MTF Technik has always offered very efficient drive units. Depending on the type of drive unit selected, we use motors from 80W in our Multi-Tech conveyor belts. This is made possible by the use of highly efficient planetary gears, such as those used in the internal drive units as well as the drum motors. The I-Tech small conveyor belts are usually equipped with motors with an output of 90W.
Our separator drums are equipped with motors with a drive power of 87W as standard, the drive power of the separator attachments and multi-separators is 50W. These above mentioned motors have such low power ratings that they are not even considered by the new regulation. If stronger motors are used, they will be delivered with energy efficiency class IE2 or IE3 - depending on the desired manufacturer of the drives - by the above-mentioned deadline at the latest.
Our aim has always been to find the best possible and most energy-efficient overall solution for our customers. This means an intelligent optimisation of the entire drive train, starting with the control of the drive - e.g. via a frequency converter, a cycle switching device or a higher-level control system - to the motor, the gearbox and the low-friction design of the actual conveyor belt. The consistent reduction of friction enables the use of smaller drive powers and also avoids abrasion and wear.
Feel free to contact us. We will be happy to advise you on this topic!
---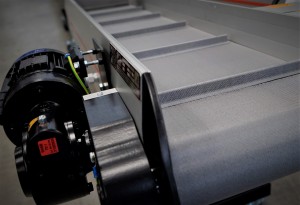 New major order for conveyors in injection moulding industry
17.05.2021
A renowned German manufacturer of technically sophisticated plastic articles for a wide range of industrial applications has again placed a large order with MTF Technik. Meanwhile, the consignment includes a total of 169 conveyor belts and 3 separation drums. Currently, 350 devices from MTF Technik are in 24/7-operation in this company.
The current order is for custom-made products that have been explicitly designed for different types of machines and applications. This ensures that all produced components are smoothly transferred from the machine with the dropout switch integrated in it and conveyed for further processing. The exact adaptation prevents components from unintentionally jumping out of the process and landing on the floor.
Would you like more information about our various solutions for the plastics industry? Then just have a look here.
---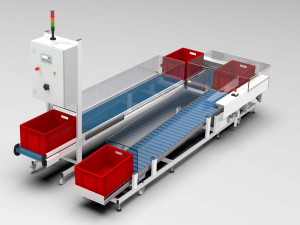 Recent case studies from the plastics industry (Industry Solutions)
10.05.2021
Currently realised projects from the plastics industry (partly clean room) with tasks from the area of conveying and buffering with our individually developed solutions are available here: Industry Solutions/Plastics.
Pleas do not hesitate to contact us in case of further questions via info@mtf-technik.de or phone +49 2261 9431-0.
---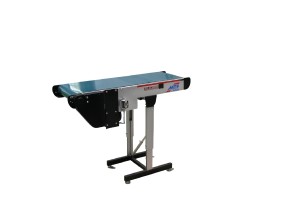 Various conveyors and other demonstration devices available
26.04.2021
we strongly recommend to browse to Service / Special Offers on our website - here you find several demonstration devices for conveying, separation and automation*:
Your benefits:
devices are in very good / mint condition
available at short-term notice
favourable prices
First come, first served!
Our local sales agencies are at your disposal for further information . Or contact us directly via info@mtf-technik.de.
*Offers are depending on availability and are subject to modification
---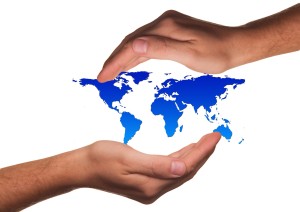 MTF Technik receives new certificate for climate-friendly energy supply
13.04.2021
MTF Technik has received a renewed certificate for climate-friendly energy. Since October 2017, our company has been completely supplied with climate-neutral, environmentally friendly energy mainly from renewable sources (0% coal, oil, nuclear power), thus offsetting 158.18 tonnes of CO2 emissions. Our supplier LichtBlick has once again confirmed this contribution with this certificate.
---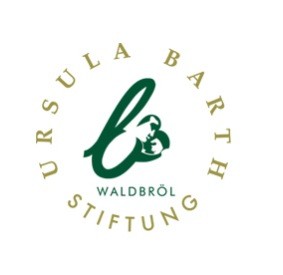 MTF Technik supports the charity project "Helfende Hände Oberberg"
03.12.2020
In these times, it is especially important to support social organizations - precisely because their fundraising opportunities are limited due to the pandemic.
For this reason we decided to donate most of our Christmas budget to the local project "Hilfe für Nick & Co. - Helfende Hände Oberberg".
This project helps seriously ill and handicapped children and their families in case of financial shortages. In this way important equipment can be purchased, therapies can be carried out, children's wishes can be fulfilled and the families can be supported in their cooperation with official authorities.
Further information about this project of the Ursula-Barth-Foundation can be found here (German language):
---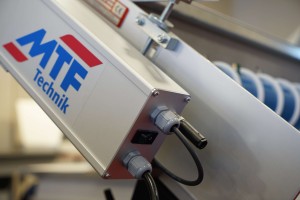 NEW: Advanced control units for MTF separators
16.09.2020
For the separators Multi-Separator MSL/MSR, the Screw Separating Attachments Type SAL/SAR as well as the Separating Roller and Disc Attachments Type TA / SS we are now using a further developed motor control system. The 24V drum motor integrated in each unit can now be operated in 15 speed steps between 15 and 95min-1 via the control system. The speed can easily be adjusted to the respective separation task by means of a rotary switch. As a further innovation, the control system now also has an additional interface via which the unit can be started and stopped. For this purpose, a 3-pole M8 socket is provided on the housing for an external, potential-free switching contact.
Further information about the separators:
Multi Separator
Separating Attachments
Any questions regarding parts separation?
Your local MTF sales agency will be happy to advise you!
or simply contact us via info@mtf-technik.de.
---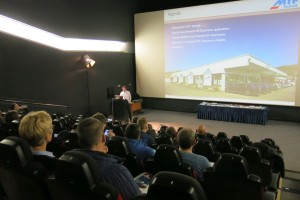 Conveying Technique for Clean Rooms at the Technology Days of Top Teh in Slovenia / Serbia
15.11.2019
At the Top Teh Technology Days for Clean Room Applications of the new agency in Slovenia / Serbia (12.-14.11.2019), MTF Technik presented clean room applications for conveyor belts. The innovations presented by managing director Hardy Schürfeld met with great interest. Numerous contacts to Top Teh's partners and customers could be established.
---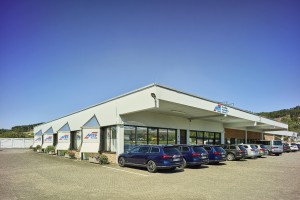 Environmentally friendly investments for climate protection
06.11.2019
MTF Technik also makes a contribution to climate protection:
In the last two years, considerable investments have been made at the company to save energy. The existing heating system of the company building has been replaced by modern condensing boiler technology. By purchasing climate-neutral green electricity, we avoid 170t CO² emissions annually (certificated).
The entire interior lighting in the production area and to a large extent in the administration area was converted to energy-saving LED. In addition, the entire roof area was provided with additional insulation.
---